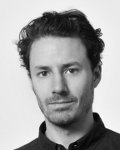 georg fuchsbauer
---

contact
Email: firstName

.

lastName ∂ ens . fr
---

programme committees
current


PENCIL (workshop on privacy enhancing cryptography in ledgers), Darmstadt, Germany, 18 May 2019 (submission: 15 Feb '19)

past pc's

Crypto '18,  Eurocrypt '18 and '16,  Asiacrypt '17 and '16,  PKC '17, '15 and '12,  SCN '18,  ACNS '17,  Indocrypt 2017,  CANS '16,  IEEE S&P on the Blockchain,  Africacrypt '17, '16, '14 and '12,  ProvSec '16, '14 and '12,  BalkanCryptSec '16,  IWSEC '12,  LatinCrypt '12.
---

preprints, reports
P. Farshim, G. Fuchsbauer, A. Passelègue.  Simpler Constructions of Asymmetric Primitives from Obfuscation.   [eprint]

G. Fuchsbauer.  SpaceMint: A Cryptocurrency Based on Proofs of Space.  ERCIM News 2017(110).

G. Fuchsbauer.  Breaking Existential Unforgeability of a Signature Scheme from Asiacrypt 2014.   [eprint]
---

publications
---

other talks
---
phd students
Balthazar Bauer (2nd year)
Michele Orrù (3rd year)
Antoine Plouviez (1st year)
---
teaching
Initiation à la cryptologie (with D. Pointcheval and J. Stern). École normale supérieure / MPRI, France, Feb–May 2019 and Feb–May 2018.
Sciences de l'ingénieur – cryptologie. École supérieure de Génie Informatique, France, Nov–Dec 2018 and Nov–Dec 2017.
Cryptocurrencies (with K. Pietrzak). Institute of Science and Technology Austria, Nov'15–Jan 2016.
Computational Complexity (with K. Pietrzak). IST Austria, Nov'14–Jan 2015.
Cryptography (with K. Pietrzak; teaching assistant).  IST Austria, Nov'13–Jan 2014.
COMS21400: Topics in Theoretical Computer Science (with O. Ray). University of Bristol, Nov'12–Jan 2013.   [slides: time & space]
COMS30002: Crypto A.  (6 lectures) and COMSM0007: Crypto B (2 lectures). University of Bristol, Dec 2011 and Mar 2012.
Tutorial on Electronic Cash. University of Bristol, Oct–Nov 2011.

---
thesis
G. Fuchsbauer.  Automorphic Signatures and Applications.  (Awarded Best PhD Thesis 2011 by the ERCIM Security and Trust Management Working Group.)
Here is the English version of my thesis.
---